Phoenix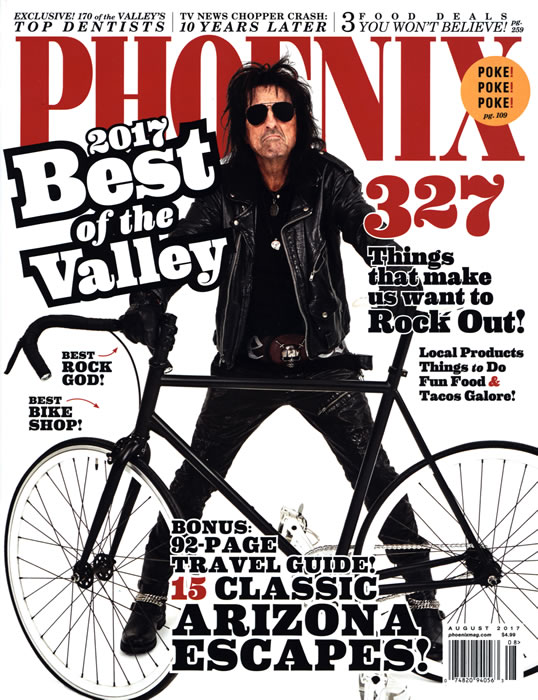 Originally Published: August 2017
2017 Best of the Valley
Alice Cooper
1. Best Sexagenarian Rocker
"Retired rocker"? Not by a damn sight. The pride of Cortez High released his 27th career long-play, Paranormal, this year.
2. Highest-Profile Philanthropist
With the demise of the great Muhammad Ali and his patronage of Celebrity Fight Night, Cooper becomes the dean of Valley charity-craft. Endeavors include the Christmas Pudding show, numerous golf fundraisers and The Rock Teen Center.
3. Best Classic Rock Radio Show
We try to stay away from nationaly franchises and syndicated products in BOV, but since Nights with Alice Cooper is produced here, we'll give him a mulligan. Besides, his humorous rock reminiscences on the show are golden.